CDEK Natural Fragrance - Deodorant That Really Works
It is very common to see rows and rows of deodorants on the shelves of supermarkets that represent kilos and kilos of aluminum. Think about what percentage of what you use every day as aluminum is plastic and what part is product? I am not forgetting either the aluminum containers that are also so harmful to our environment; good when they are created, good when they are not destroyed.
Natural deodorants last longer, are more respectful of your skin, in their formulation they do not contain aluminum, parabens, or colorants, and what's more, they smell great. Haven't you decided to make the change yet? Surely you are wondering if solid deodorants are effective and long-lasting.
It's true that natural deodorants have come a long way in recent years, but it can still be hard to find one that keeps you as fresh as traditional chemical-laden deodorants and antiperspirants. While I've tried quite a few natural, clean formulations in my day, I've only found a few that really do the job (i.e., keep me smelling relatively good and don't give me a rash).
I took one of the newer options on the market, CDEK Natural Deodorant Cream, for a weeklong spin to see how well it did the job. For a week, I evaluated its stink-fighting abilities, its buzz-packed formula, its texture and feel, and its ease of application.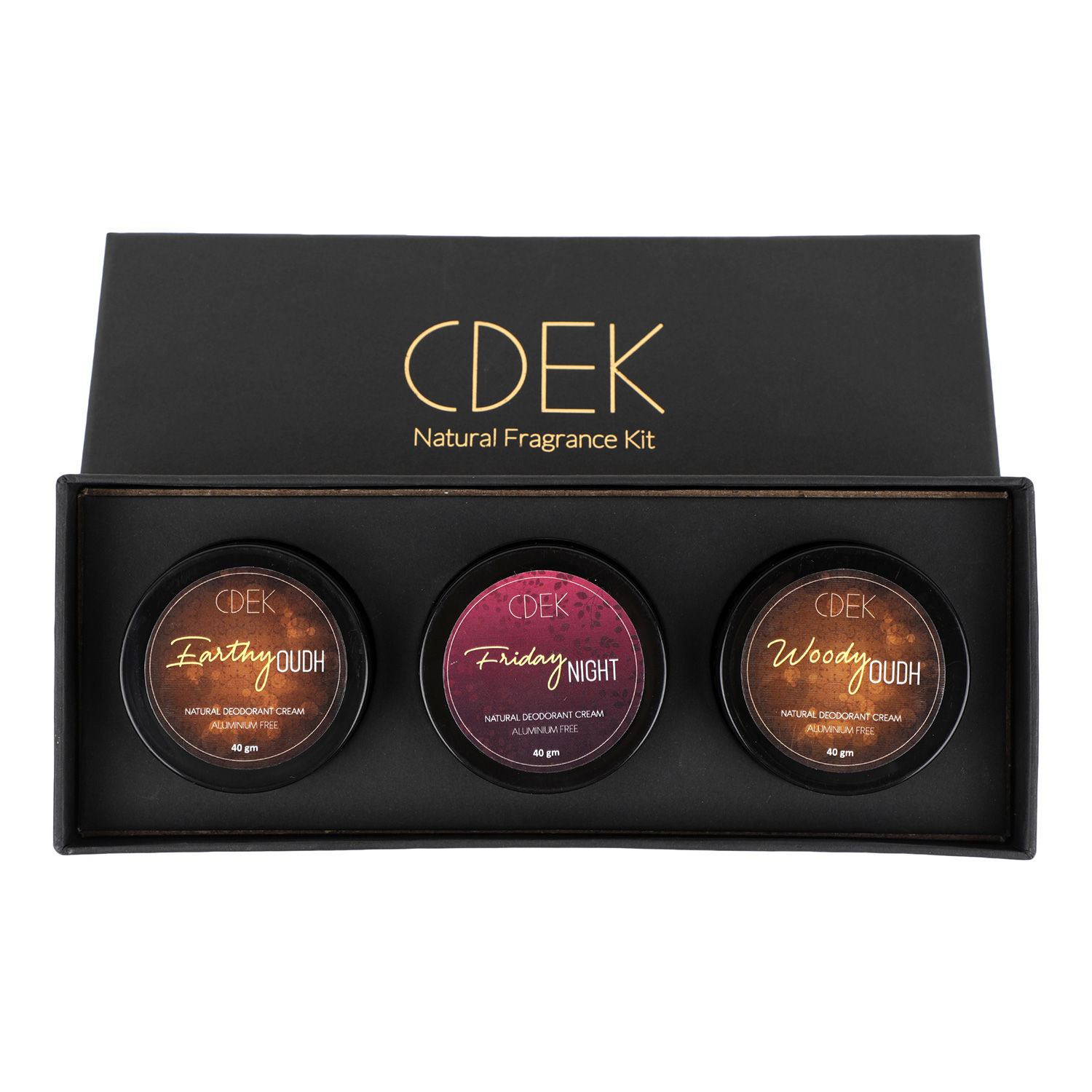 Ingredient quality: acids and minerals to control odor.
The deodorant works in two ways: a blend of acids neutralizes odor, while a multi-mineral blend works to absorb moisture from sweat and keep you dry. All the ingredients are listed near the top to middle of the ingredient list, meaning they are present in an effective concentration.
Odor Protection - Perfect for everyday use.
In my book, what makes a natural deodorant a winner is if it actually protects you against smelly underarms and I would argue that deodorant does just that. I've always been sweatier (and, err, smellier), especially after a long day or after hard work, and have come to accept that even if a natural formula works for me, it's inevitable that it'll probably smell a little weird at the end of the day. However, CDEK deodorant kept me pretty fresh for the most part and definitely more so than a lot of the clean deodorants I've tried in the past.
I found it worked best during a typical day (light workouts at home, going to a few work meetings, running errands, hanging out with friends, etc.)
Moisture: absorbs moisture instead of preventing it
I stopped using traditional deodorants and antiperspirants years ago after learning that aluminum, a common ingredient in these formulas is not good for health. I've been through the detox process of switching to natural, and let me tell you, it is worth it, and it gives me peace of mind knowing that I am putting clean, natural ingredients in sensitive areas of ​​my body on a daily basis.
This product is a deodorant, not an antiperspirant, so it doesn't prevent your body from sweating, which is what the questionable addition of aluminum in common antiperspirants is responsible for. Instead, CDEK deodorant uses minerals to absorb moisture, which managed to keep me relatively dry throughout the day.
Dryness and irritation: none
I was worried that I would get armpit rashes. I'm pretty sensitive to acids on my face to begin with, so I wasn't quite sure how my delicate underarm skin would react. However, I did not experience any irritation; in fact, the formula was incredibly soothing when applied.
The Feel: Creamy and nourishing
The feel of your deodorant is important, considering that it will be squished in your armpits and possibly rubbing against your clothes all day. The CDEK deodorant has a creamy, luxurious feel. It is first applied to the skin as a thick, creamy white paste, but blends into a translucent layer that leaves no residue on clothing – an obvious advantage.
This product, in particular, is a very creamy cream that we can apply by hand. The ingredients are natural.
The scent: Herbal and sexy?
This product smells good, and not in an overwhelmingly powdery or fruity way like most deodorants and antiperspirants on the market. The scent is refreshing, natural, and bold, I mean sexy, unisex scent. I never thought deodorant could smell sexy, guys, but this is it.
That said, incorporating the CDEK deodorant into my regular routine was a breeze: I applied it once or twice a day as needed, just like I do with my regular deodorants, either when I woke up to start the day or after I showered.
The results: effective for daily use
Immediately after applying the deodorant, my underarm area felt soothed and refreshed. I don't shave so the product can get a bit thick and leave a white residue at first, but as you rub the product it will blend into a clear film. The product may feel a bit greasy when used, but not in a way that stains clothes or leaves a residue.
For the most part, I felt protected from unpleasant odors from morning to night. I didn't notice any change in effectiveness over time, as I've already gone through the detox process of using a natural deodorant, and I also didn't notice any long-term changes in the skin around my underarm area.
The value: worth it
Traditional deodorants are formulated with many not-so-safe ingredients and additives. The CDEK deodorant is a good deal for a luxurious, clean, and for most of us, necessary product that really works. In my opinion, it's worth it!
This product is very comfortable to use. The company has a wide variety of fragrances to choose from, all very fresh and long-lasting. The container has an approximate size that can occupy the palm of the hand. The duration of this container, with a frequency of daily use, could be a month and a half (for the generous) and two months for the more rational.
It is one of the deodorants that has more durability, on a daily basis, of those that I have tried. They did not irritate my skin, what's more, thanks to their oily components, they hydrated it.
Very useful for traveling.
We do not get tired of highlighting its beautiful and minimalist packaging, although it is not a determining reason to use it, is it?
At least on the bathroom shelf it will look great.